This 'cycle' of America's Next Top Model's Saleisha is always referred to as 'oh, that commercial girl with an edgy haircut.' I really cannot comprehend how her haircut is so edgy, since it is just basically a bowl cut. Oh, and the fact that it looks exactly like the haircut of Tootie
from the Facts of Life.
ummmm, not edgy. Sorry. Please compare: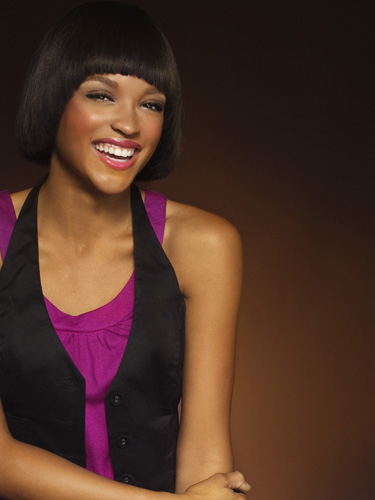 Secondly, what the hell is Saleisha? Especially the way they say it Silesia, like the oft-contested region in central Europe (the region from which my mother hails!).

On a side note, Donald Sutherland was at Freud Theater this afternoon to see the super creepy Teatr Zar's Gospels of Childhood.

Edit: I forgot to mention that Brandon Boyd and another Incubus member were eating at Mao's Kitchen last night whilst I was there. He is not a handsome person.

Another edit: I just realized how awesome this post is. Teatr Zar is from Silesia!!!! Oh man! So perfect.